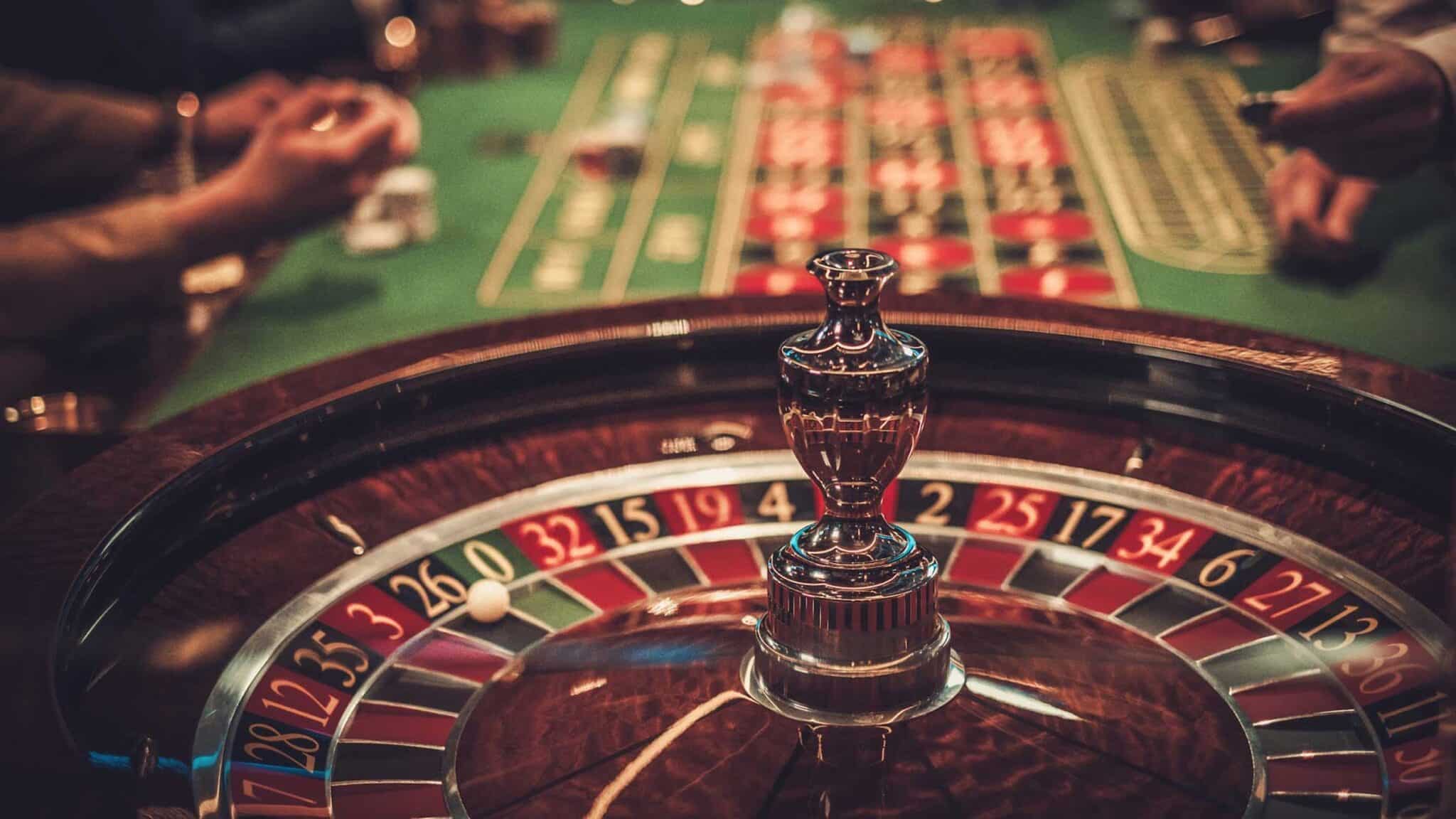 First, click on the chips to place an ante. To remove chips from the ante, right click on the chips on the table.
Progressive Jackpot Side Bet:
You also have the option to make the progressive jackpot side bet – click on the coin slit above the Ante field on card table. The blinking light above the slit turns green. The cost of the side bet is shown on the card table next to the coin slit after placing the side bet. Out of the side bet, a certain percentage goes to the progressive jackpot pool. If you get a flush or higher, you win a certain percentage of the jackpot (see the winnings table on the left side of the playing area). Current size of the jackpot is shown on the left side of the table.
Now click on Deal to deal the cards. You will be dealt a five-card hand, face up. No additional cards will be dealt for the duration of this game round.
Decide whether to stay in or fold. If you fold (click on Fold button), you will lose your ante and this game round is over for you.
If you stay (click on Call), you add double the amount of your ante to the bet.
Now the dealer's cards are flipped over so everyone can see them. If the dealer's hand does not include an Ace/King combination or higher, the dealer does not qualify. You win even money (1 to 1) on the ante and the additional bet is returned.
If the dealer's hand includes a combination that is higher than yours, you lose both the ante and the additional bet.
If the dealer's hand contains an Ace/King or higher, but your hand is higher, you win even money on the ante and the additional bet pays according to the winnings table.
Jackpot
One of the possible wins in this game is the progressive Jackpot, built up by all the casinos that offer the game. A small percentage of each bet, by every person playing this game in each of many online casinos, is added to a common pot. When a player gets the right result, that player wins the entire Jackpot (in some games you can also win part of it).
After a Jackpot has been won, a new pot is started, with the casinos contributing a base amount of money (called a seed). This ensures that even if you get a Jackpot result in a game right after someone else has won the Jackpot, you will still get a large win.